I almost didn't pick this book. Want to know why? Because of the reviews! There were so many mixed reviews I almost changed my mind. I am so glad I didn't. This sci-fi had mystery and romance. It also had some twists in the end that had me pleasantly surprised.
Across the Universe is about Amy and Elder. Amy is from sol-earth and Elder is from the ship Godspeed. Amy was cryogenically frozen to travel hundreds of years to live on a new planet and Elder will live and die on the ship. What do Amy and Elder have in common? Amy was unplugged and violently woken from her frozen dream-like state, someone tried to murder her. Amy teams up with Elder and together they unravel the secrets of Godspeed while trying to discover the murderer before he kills again. This book has a really interesting premise that will get you hooked immediately and when it's over have you asking "How would I have reacted?"
Book Club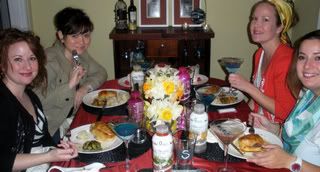 Usually I try to go with a theme for our meeting, but with science fiction it becomes more of a challenge. Instead I just tried to do good food. I stumbled across some recipes that will go into my permanent file because they were so simple to make but very flavorful.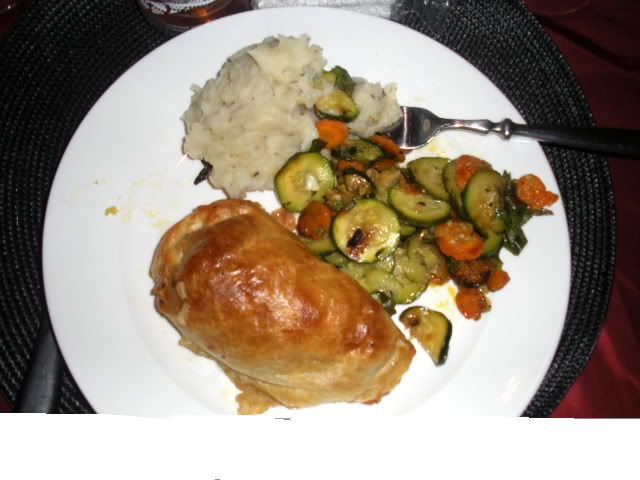 I made steak and mushroom puree wrapped in puff pastry (just so-so), Italian herb mashed potatoes (yum!) and zucchini and carrot a scapece (Mmm Mmm good). The scapece can be made the day before which cuts down on last minute freak-outs before the actual meeting, bonus!
Zucchini and carrot a scapece
1/3 cup olive oil
5 large zucchini, sliced
3 garlic cloves minced
1/4 cup fresh basil, thinly sliced
1/4 cup fresh mint, thinly sliced
1 lb. carrots, sliced
1/4 cup red wine vinegar
Heat half the oil in a large skillet, add zucchini, salt and pepper. Fry until golden, stirring occasionally. Transfer zucchini to a baking dish with a slotted spoon. Stir half the garlic, basil and mint in. Add remaining oil to frying pan. Add carrots. Saute till golden. Transfer carrots to zucchini mixture. stir in remaining garlic, basil and mint. Drizzle the vinegar over vegetables and gently toss to coat. Cool to room temperature. Cover and let marinate 8 hours or overnight. Let warm to room temperature before serving.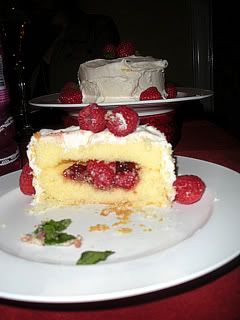 My dessert is perfect for those who want to host a dinner but have limited time to bake. All you do is by those pre-made shortcakes. Take one, fill the center with fresh berries and jam or fresh peaches and vanilla pudding or anything really. Top it off with another shortcake. Frost it and decorate with fresh berries and mint leaves. Voila, a adorable mini cake! Cut in half and serve.