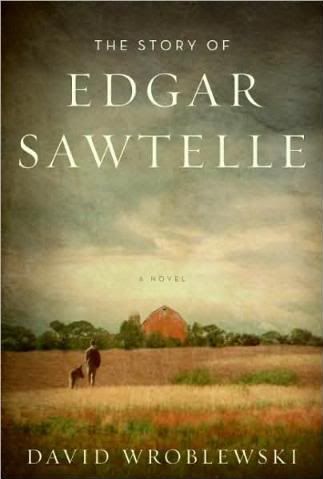 The Book That Started It All
Our first pick was Edgar Sawtelle, thank you very much Oprah Winphrey. I mean a book not only picked by the book club goddess herself, Oprah, but also 10 years in the writing, it has to be epic right? Let me just say that if you wish to have a spoiler free, unbiased review, go here.
**Ending Spoilers Alert**
I'm gonna be honest here, a lot of how I feel about a book comes down to the ending. I know that not all things can be kittens and rainbows, but if a book comes down to some sort of tragedy, I want to feel like there was some merit or point to it. The ending in this book seemed so anti-climatic and pointlessly tragic that I was just mad about it. Having said that, there were times when I enjoyed reading the book, and times when I thought it moved pretty slow. It wasn't the amazing read I wanted it to be.
One thing I learned from Edgar Sawtelle, is that you don't have to love a book to enjoy dissecting it and talking about it (or griping about it). I also learned that book club doesn't have to feel like english class, with a bunch of intellectual posturing. I love hearing how people pictured the characters. I mean the author gives guidlines but sometimes author writes Brad Pitt and we cast Johnny Depp. I also like to ask who people picked as their favorite character. They're pretty basic questions but they can stir up a lot of spirited talk and friendly feuding.
As host of our pilot book club I wish I could offer some awesome hosting tips, but I'm drawing a gigantic blank. There was food and wine and I do remember making commemorative bookmarks for the group but we were really just dipping our toes in the book club scene then. Which brings up the point, that even if you're not sure how it's going to be organized or what will work for your group, don't hold back from starting a book club of your own. You'll figure it out as you go and have a lot of fun with awesome people and books along the way.
**Looking back now, I realize that my photo documentation skills definitely need some work.**